CWL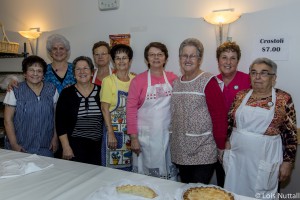 The purpose of the Catholic Women's League is:
to unite Catholic women of Canada to achieve individual and collective spiritual development;
to promote the teachings of the Catholic Church;
to exemplify the Christian ideal in home and family life;
to protect the sanctity of human life;
to enhance the role of women in church and society;
to recognize the human dignity of all people everywhere;
to uphold and defend Christian education and values in the modern world;
to contribute to the understanding and growth of religious freedom, social justice, peace and harmony.
Members participate in a number of parish activities and through various fundraising efforts contribute to many needy groups both in Thunder Bay and overseas.
Meetings are held in the Church hall on the first Tuesday of each month beginning with Mass at 7:00 p.m.